Planning on taking a trip to Jerome? Overall, a trip from Phoenix to Jerome offers a unique and interesting experience with something for everyone. A trip from Phoenix to Jerome offers many highlights and interesting sights to explore. Jerome is a small, historic mining town in Arizona that offers a unique and charming experience for visitors. Here are some of the best things to do in Jerome:
A tour we think you'll love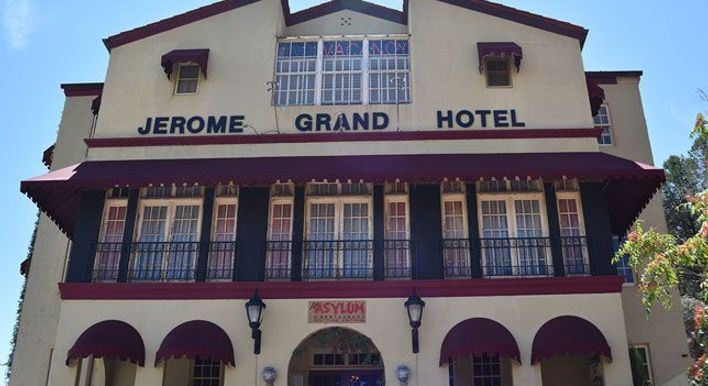 Jerome Ghost Town Tour
From $129
View tour
Visit the Jerome State Historic Park: This park is home to the Douglas Mansion, which was once the home of a prominent mining family in the area. The mansion has been converted into a museum that offers visitors a glimpse into the history of the town and the surrounding area.

Explore the shops and galleries: Jerome is known for its eclectic mix of shops and galleries. Visitors can browse art galleries, jewelry stores, and antique shops, among others.

Take a ghost tour: Due to its history as a mining town, Jerome is said to be haunted by a number of ghosts. There are several companies that offer ghost tours, which take visitors through some of the town's most haunted buildings and sites.

Sample local wine: The surrounding area of Jerome is home to several wineries and vineyards. Visitors can sample local wines and enjoy beautiful views of the Verde Valley.

Visit the Jerome Cemetery: The cemetery is located on the hillside above the town and offers stunning views of the surrounding area. It is the final resting place of many of the town's early residents.

Check out the Mine Museum: The Mine Museum offers a look at the history of mining in the area, including displays of old equipment, photographs, and artifacts.

Take a scenic drive: The area around Jerome offers stunning views of the surrounding landscape. Visitors can take a scenic drive along Mingus Mountain and stop at various overlooks to take in the views.
Jerome offers a unique and charming experience for visitors with plenty of history, art, and natural beauty to explore.
Or better yet, let us take you and do all the planning and driving!