You may already know that Arizona is home to three of the top US National parks, the Grand Canyon, Saguaro, and the Petrified Forest. You may also know that Arizona is home to the Cactus League spring training baseball camps. But did you also know there are more than 120 wineries and wine tasting rooms with award-winning wines throughout the state?
A tour we think you'll love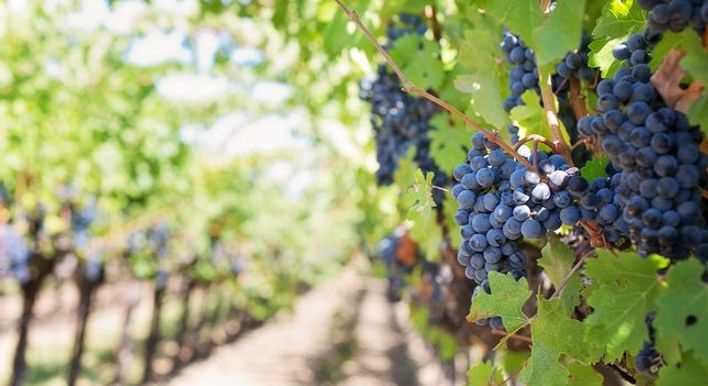 Sedona Winery Tour
From $199
View tour
At first, it can seem surprising that a dry desert climate could successfully produce premium wine. Think of similar environments in top producing countries like Italy and southern France. Grapes that grow well in those European countries have experienced tremendous success in Arizona wineries as well.
If you have visited the packed tasting rooms of Napa Valley, CA, then sampling the varietals along the Scottsdale Wine Trail will be a real treat. As the Arizona wine industry grows, the wineries have managed to hang onto that small-town feel. A visit to many of the large producers in the Napa Valley can feel like "combat tasting" in Napa, where you fight to get your next pour at the counter. In Scottsdale, you will be able to sit back, relax, and enjoy delicious wine from boutique wineries.
Spending a relaxing time in Old Town Scottsdale is the perfect opportunity to taste the wines, hear the stories behind the wineries, and learn more about this beautiful area. Old town tasting rooms in Scottsdale serve food pairings such as charcuterie boards and chocolate. Some have full menus with delicious food.
Some of the fantastic wine varietals you might find on a wine tasting Scottsdale experience include:
Red varietals:
Cabernet Sauvignon
Malbec
Grenache
Syrah
Merlot
Tempranillo
Petite Syrah
Sangiovese
White varietals:
Sauvignon Blanc
Roussanne
Chardonnay
Viognier
Riesling
Other fantastic wines you will find:
Signature Wine Blends
Sparkling Wines
Sweet Dessert Wines
Port
There are six wine tasting rooms located in charming Old Town Scottsdale, where you can spend a perfect day.
Aridus Wine Company
Aridus wines are made from fruit grown on their 40-acre estate on Turkey Creek in Pearce, AZ. Along with their many red and white varietals, they are also producing an excellent sparkling Malvasia Bianca and a Graciano port.
You can find their wine tasting room in Scottsdale's Old Town Arts District.
Arizona Stronghold
Arizona Stronghold wines are focused on sourcing the best fruit in Arizona. Their varietals are grown at the Bonita Springs estate near Willcox, AZ. Additional grapes are sourced from neighboring grapes across Arizona.
You'll taste their signature blends, Provisioner red, and Provisioner white, along with their other varieties in the wine tasting room in Old Town Scottsdale.
Carlson Creek Tasting Room
The Carlson Creek Vineyard, just outside of Wilcox, AZ, is growing 280 acres of grapes for their over 13 varietals. They are producing reds, whites, and sweet wines.
Find their wine tasting room in Old Town Scottsdale's arts and entertainment district.
LDV Winery Tasting Room
The LDV single-varietal wines are produced from grapes grown in rich volcanic soil. The vineyard is nestled among Arizona's Chiricahua Mountains, creating an ideal altitude and temperature for growing fruit.
Tastings are guided either outside or indoors at their wine tasting room near the South Bridge on the Old Town Scottsdale waterfront.
Merkin and Caduceus Vineyards
Merkin is producing red, white and rosé wines from their estates in the Verde Valley and Wilcox, AZ. They have a mission to grow and source ingredients from only premier Arizona farms.
Their wine tasting room in Scottsdale's Old Town area serves delicious food and wine from both the Merkin winery and Caduceus Cellars.
Salvatore And Passion Cellars Tasting Room
Salvatore Vineyards in Wilcox, AZ, produces wines under both the Passion Cellars name as well as their collectible Salvatore reserve wines.
You'll find their wine tasting room near the bronze horse fountain in Scottsdale's historic Old Town.
Come explore the Scottsdale Wine Trail with us. We'll take you on a tasting tour at 3 wineries in Old Town Scottsdale. Our Spirit of Arizona Scottsdale Wine Tasting Experience in Old Town is more than just a bus ride. Our scheduled wine tours are specially curated to give you a memorable experience. We share stories from the history of Scottsdale and the charming old town area. We'll point out the Old Town landmarks and places that have helped shape this amazing destination into what it is today.
Not only that, but we also schedule private tours on the Old Town Scottsdale Wine Trail. You can gather with friends and enjoy a relaxing day tasting some of Arizona's best wines. Think of us for your next milestone celebration, bachelorette party, girls' day out, or any fun day with friends.
Call us, or go online today to plan your next great adventure. We look forward to meeting you.