Looking for the best things to do in Sedona? Travelers visiting Sedona for the first time can quickly become overwhelmed with ideas. The area is rich in history, spirituality, and breathtaking scenery. Many people come for a visit and never want to leave.
We suggest making the drive from Phoenix, with stops along the way. Seeing the epic Oak Creek Canyon and unique formations like Bell Rock and Cathedral Rock makes the drive worthwhile. Photographers will want to see the fantastic view of Cathedral Rock from Red Rock Crossing.
A tour we think you'll love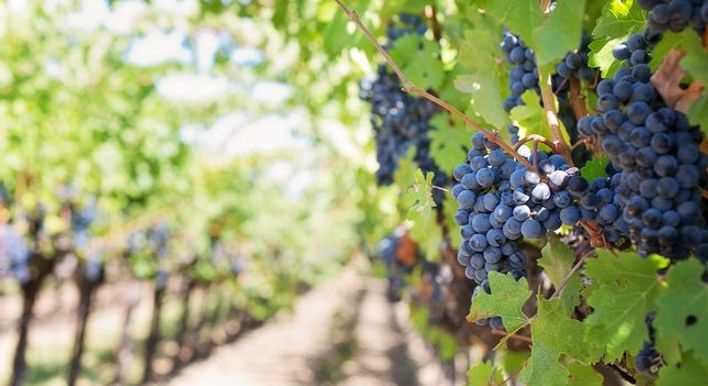 Sedona Winery Tour
From $199
View tour
Descending into Oak Creek Canyon and seeing Sedona's Red Rocks, the Chapel of the Holy Cross, Bell Rock, and the vortex sites is simply unforgettable.
One of the best things to do in Sedona is simply taking time out to be still and allow your creative mind to recharge.
Here are our recommendations for the best things to do in Sedona.
1) Take The Verde Valley Wine Trail
Take a drive through the lush Verde Valley, where 100s of acres of grapes are growing for the winemakers who produce award-winning wines.
The Verde Valley Wine Trail lists 22 wineries and tasting rooms where you can try the local wines. Wineries in the Sedona area are small production boutique style.
2) See The Oak Creek Canyon
Take a scenic drive to Oak Creek Canyon, an epic river gorge about five miles from Sedona. The canyon is 12 miles long, with sheer red rock walls, waterfalls, and sparkling Oak Creek at the bottom.
At the mouth of the canyon is Slide Rock, a popular swimming hole. Slide Rock forms a natural water slide that is a local favorite.
3) Visit The Sedona Vortex Sites
Tucked into Sedona's incredible scenery are four vortexes that draw people from around the world. The Sedona vortex sites are natural spaces where visitors experience enhanced energy, prayerful contemplation, and increased creativity.
The sites are characterized as "upflow sites" where energy is flowing upward from the earth, "inflow sites" where energy is flowing inward toward the earth, or both.
There are a lot of vortexes in the area. The four main Sedona vortex sites are:
Boynton Canyon – A combination of upflow and inflow energy.
Bell Rock – Considered an upflow site
Airport Mesa – Considered an upflow site
Cathedral Rock – A combination of upflow and inflow energy.
4) See The Picturesque Chapel Of The Holy Cross
Built into Sedona's red rocks, standing guard over the incredible scenery below, is the Chapel of the Holy Cross. It was commissioned by a local sculptor, Marguerite Brunswig Staude, and was completed in 1956.
The chapel is about 250 feet high and built into a 1000-foot rock wall. Holy Cross Chapel is open daily from 9 am to 5 pm. Visitors are welcome inside the Holy Cross sanctuary to enjoy the peaceful atmosphere.
5) Sedona's Red Rocks – Hiking In Red Rock State Park
Hiking in Red Rock State Park tops many lists of best things to do in Sedona. Among Sedona's amazing red rocks and lush green Oak Creek, there are 5-miles of hiking trails for anyone who likes to explore and enjoys outdoor adventures. Trails are clearly marked.
Designated hiking trails you will find here include:
Eagle's Nest Loop – The highest point in the park, 1.53 miles
Apache Fire Loop – Leads to a 1946 adobe style home, .78 miles
Kisva Trail – Level trail that runs along Oak Creek, .64 miles
Javelina Trail – Two viewpoint stops with incredible scenery, 1.60 miles
Another great hike is the Bell Rock Pathway. The trail is 3.6-mile and considered moderately challenging with stunning views of Bell Rock.
6) Photograph Cathedral Rock At Red Rock Crossing
Even if you have not been to Sedona yet, you have most likely seen Cathedral Rock in the movies, pictures, and postcards that use this iconic view as a backdrop.
The Red Rock Crossing trail is a 1.8-mile hike just outside of Sedona, where photographers go to capture their best shot of Cathedral Rock. The trail runs alongside Oak Creek, where swimming holes invite hikers to stop and jump in.
Capture a great picture by looking for places along the Red Rock Crossing trail where Cathedral Rock is reflected in the water of Oak Creek.
7) Red Rock Ranger District Visitor Center
Stop by the Red Rock Ranger District Visitor Center to learn more about this amazing, world-class destination. You can pick up a free recreation guide map, get detailed trail information, and talk to park rangers.
Exhibits at the Red Rock Ranger District Visitor Center include:
Plan Your Trip – An interactive trip planning guide
Stories in Stone – Geology display of Red Rock country
Honor the Past – A timeline of the Verde Valley area
The Mosaic of Life – An interactive display of the region's seven biotic communities.
An outdoor garden with native plants.
8) Visit An Authentic Old West Movie Set
The town of Cottonwood and the historic Cottonwood Hotel has been the location for many legendary films over the years. Stars like John Wayne, Carey Grant, Elvis Presley, Peter Fonda, Jean-Claude Van Damme, Jack Nicholson, and many more have walked the town's streets.
9) Let Someone Else Drive While You Enjoy the Scenery
Sit back, relax, and leave the driving to us. Let us take you there, with a few stops along the way. With a knowledgeable local guide on board, you'll see the landmarks and learn more about the history of Sedona.
Sedona is one of the most heavily visited areas in the world and draws almost as many travelers as the Grand Canyon. See the unique sites and geologic locations that draw so many awe-inspired visitors. We'll make sure you don't miss anything!
Our Scenic Sedona tours are private and can be completely customized for you. Leave the planning to us, and we will make sure you have a fun and memorable day.
Call, or go online today, to book our Scenic Sedona tour. We look forward to meeting you!