Ladies, get ready for a hen-do experience that combines laughter, bonding, and ghostly encounters in the heart of Phoenix. Say goodbye to traditional bachelorette parties and embrace a unique adventure that blends the best of nightlife and the supernatural. In this enchanting journey through the city's haunted hotspots, we'll introduce you to spooky tales, indulge in delectable cocktails, and create memories that will last a lifetime. Get ready to celebrate sisterhood while exploring the spirited side of Phoenix!
A tour we think you'll love
Haunted Cocktail Haunts: Exploring Phoenix's Enchanting Supernatural Bars
Raise a glass to unforgettable moments as we embark on a tour of Phoenix's haunted cocktail haunts. From elegant speakeasies with ghostly patrons to whimsical bars with a paranormal twist, each venue offers captivating stories and a mysterious ambiance. Savor delicious concoctions while listening to tales of ghostly encounters, eerie apparitions, and the secrets within the walls. These enchanted establishments provide the perfect blend of cocktails and spectral delights, ensuring a hen-do filled with enchantment and laughter.
Spooky Fact: Did you know that one of the haunted cocktail bars we'll visit, The Phantom Lounge, is said to have a resident ghost who enjoys adding a dash of extra flavor to the drinks? Prepare for a taste sensation you won't forget!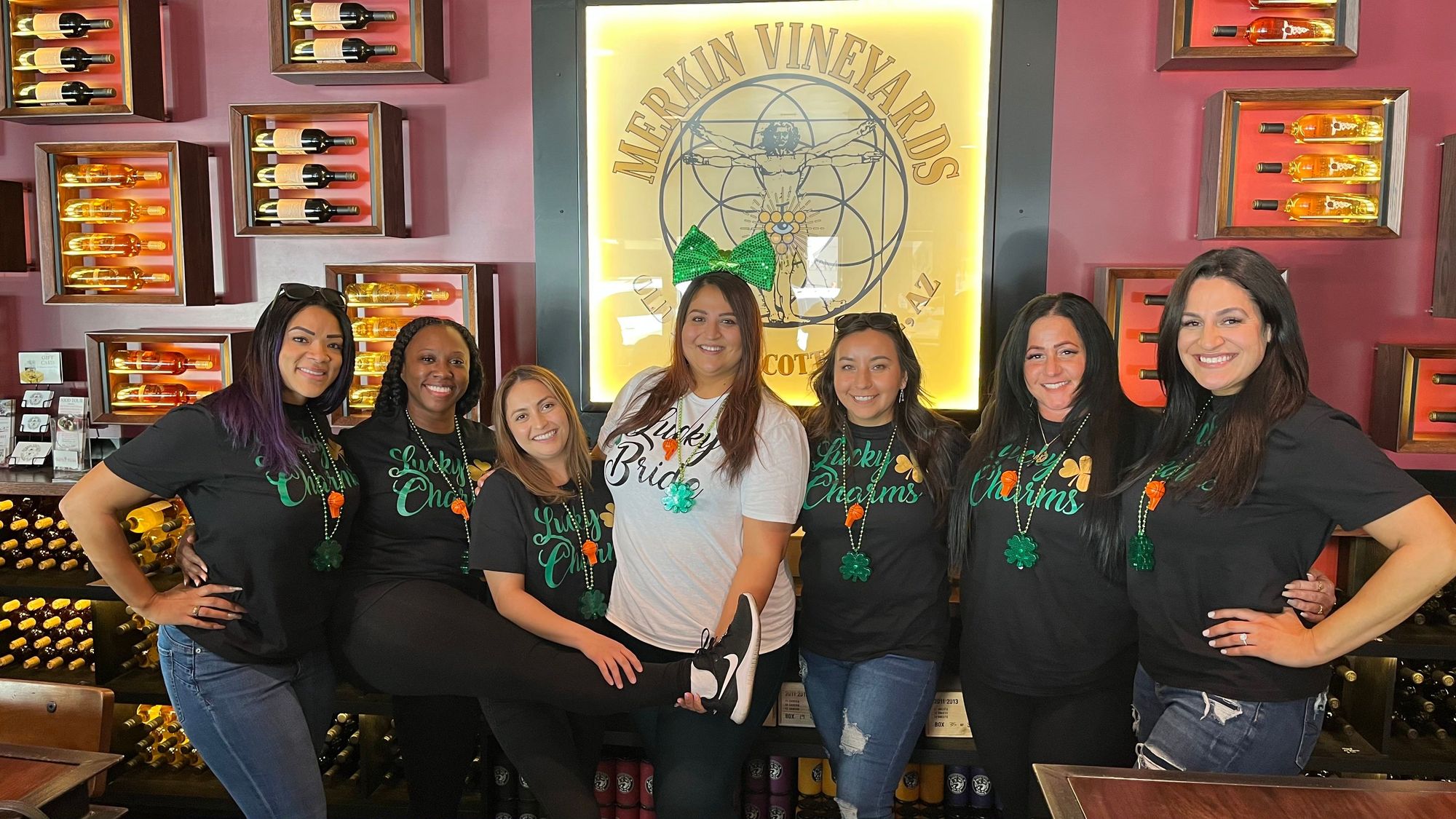 Mystical Tales and Memorable Moments: Embracing the Magic of the Otherworld
Our knowledgeable guides will weave captivating stories of the supernatural, enchanting you with mystical tales and providing a touch of magic throughout the evening. Prepare for a night of laughter and wonder as we share ghostly encounters and delve into the realms of the unknown. From mischievous spirits playing pranks to friendly apparitions offering blessings, these stories will ignite your imagination and create an atmosphere of sisterhood, laughter, and connection. Get ready for an evening filled with unforgettable moments and the magic of the otherworld.
Spooky Fact: Legend has it that one of the haunted bars we'll visit is home to a ghostly pianist who serenades guests with hauntingly beautiful melodies. Get ready to be enchanted by the supernatural sounds!
Capturing Sisterly Bonding: Immortalizing Magical Moments Amid Haunted Backdrops
Every hen-do deserves to be immortalized, and we're here to make it happen. From whimsical props to enchanting backdrops, we'll provide the perfect photo opportunities to capture the essence of your sisterhood adventure. Strike a pose with ghostly apparitions, create magical scenes with your bridal party, and let your inner goddess shine through in every snapshot. These photos will serve as cherished memories of a night filled with laughter, sisterly connections, and the wonders of the supernatural.
Spooky Fact: One of the haunted bars we'll visit is rumored to have a ghostly mirror that reflects the true beauty and radiance of those who stand before it. Get ready to capture your inner glow in unforgettable photos!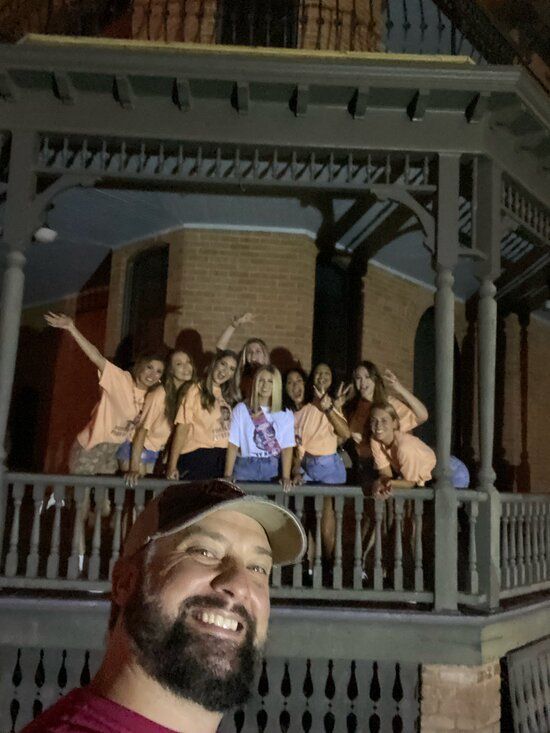 Beyond the Nightlife: Embracing Phoenix's Alluring Attractions
While the haunted cocktail experience takes center stage, Phoenix offers an array of other enchanting activities to complement your hen-do adventure. Indulge in pampering spa sessions, embark on desert hikes with breathtaking vistas, or channel your inner artist with pottery or painting classes. Let your spirits soar and create a hen-do experience that goes beyond the ordinary, celebrating the bonds of sisterhood in the magical surroundings of Phoenix.
Conclusion:
Get ready to embark on a hen-do like no other as we blend the magic of sisterhood, supernatural encounters, and unforgettable moments in the heart of Phoenix. Raise your glasses, embrace the enchantment, and celebrate the bonds of friendship in a way that will leave everyone spellbound. With haunted cocktail haunts, mystical tales, and cherished photo opportunities, your hen-do in Phoenix will celebrate sisterhood, laughter, and the wonders of the unknown. Let the spirits guide your journey and create memories that will last a lifetime. Cheers to a magical hen-do experience!